Carpet Cleaners
Improve the Look and Feel of Your Carpets Instantly with Our Excellent SW3 Chelsea Carpet Cleaners SW10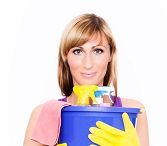 Now, thanks to our excellent priced Chelsea carpet cleaning services SW3, you too can enjoy cleaner and fresher carpets every day. Carpets usually do have a habit of not lasting too long and can easily begin to appear dirty, stained and overall quite drab. The reason for carpets not always looking their best and becoming an easy target to dust, stains, hair, odours and whatever else can and will get trapped in their fabric fibres is the fact that they receive a heavy amount of foot traffic on a daily basis, where people and pets will walk all kinds of things in to your carpets. However, it is not just a matter of what comes of shoes from outside that causes carpets to look worn and torn either, as anything really can alter their appearance quite easily. Dust built up, fur, hair, cotton, smoke and other normal forms of dirt and odours that can inhabit a home or commercial environment can also make a carpet look in poor condition. Quite often, many people consider this a sign that they need to replace their carpets however, this is just where Chelsea Cleaners gets started. Our professional SW3 carpet cleaning company can offer you high quality SW10 carpet cleaning services at low, affordable prices. By hiring our professional team of Chelsea cleaners SW10 you can benefit from not having to replace your carpet too soon in the future and due to the fact that we use high quality, commercial cleaning agents and equipment for the job you need not have us come to clean your carpets on a very regular basis as three to four times a year is really enough! Call us today on 020 3397 9085 for more information on our services.
Choose Our Reliable Carpet Cleaning Service in Chelsea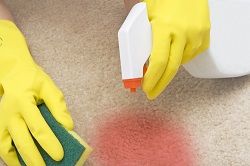 With our SW10 carpet cleaning services we will effectively and successfully remove every trace of dirt, dust and any odours and stains that may be lying within the depths of your carpet. Thanks to the great team of Chelsea carpet cleaners SW3 that will be undertaking your carpet clean, as well as our excellent range of quality cleaning supplies and tools, we are able to remove any dirt, bacteria and odours from the inside-out, which is a lot more than what you alone could perhaps manage. We fully understand the difficulties that you may have when it comes to cleaning your carpets, as it can be a difficult task and one that is tough to manage successfully, especially when you are using shop bought products from the high street for the job. Shop bought cleaning products merely cover up the stains and odours and this is why you repeatedly have to use them to clean your carpet which can work out an expensive cost indeed. This however, is where our carpet cleaning SW3 services differ as they work out more cost effective and one hundred times more effective because we remove the stains and odours completely instead of disguising them with fragrances which can tend to be quite overwhelming in the hope that you believe that the supermarket product really has cleaned your carpets effectively.
Call Us Now and Book a Chelsea Carpet Cleaner


Chelsea Cleaners is a SW10 cleaning company that really can help you by saving you a lot of money just by cleaning your carpets for you. By hiring our fantastic team of carpet cleaners Chelsea today, simply by calling 020 3397 9085, you can save money on buying expensive carpet cleaning supplies and also on replacing your carpet and enjoy the carpet you have now for longer!