Rug Cleaners
Improve the Overall Appearance of Your Rug With Our Chelsea SW10 Rug Cleaners SW3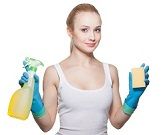 You may have noticed that no matter how hard you try, cleaning up a rug that looks as if it has seen better days and is now no doubt harbouring an abundance of nasty odours, unsightly stains and so on and so forth is certainly no easy task. The job of cleaning your rug is a difficult one too, as not every cleaning agent on the market may be right for your rug, especially if your rug is made of more delicate type of materials and fabrics and the others that are available on the high street and in your local supermarket are also often not ideal for using on your rugs due to the fact that they do not do the job that the professionals can do. In comparison to the types of cleaning detergents made for rug that are available on the high street and in your supermarkets, which simply cover up and disguise stains and odours with overly perfumed scents and other false ingredients, Chelsea Cleaners can effectively clean up your rug without causing any further damage to it. If you yourself are unsure of which products to use on your rug in order to sufficiently clean it then it is far better to hire a professional team of staff such as our team of Chelsea SW10 rug cleaners, as if you were to accidently use a product that was not suitable for your rug you could run the risk of damaging it further or ruining it completely. However, you do not have to feel that you are obliged to throw out your current rug and replace it with a new one, as all you really need to do is get in touch with our handy team of SW3 cleaners by phoning 020 3397 9085 for more information on our Chelsea cleaning services.
Our Rug Cleaners Are the Best in Chelsea, SW3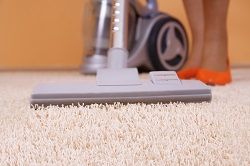 Rugs and carpets can be the most difficult things to clean in your domestic and commercial property. The main problem with both of them is that they receive such a lot of foot traffic and other types of wear and tear on a daily basis and therefore as a result, they can tend to look quite shabby not too long after you originally laid them and bought them. If you really like your rug, which we are sure that you do, then there is no doubt that you perhaps do not want to have to spend out on a new rug when you already like the one you have because this is both a waste of money and a real shame too! But do not worry as you really do not need to replace your rug too soon in the near future, when you can instead easily hire our team of Chelsea rug cleaners SW10 to clean and brighten up any type of rug that you may have. Our team will effectively remove and stains and odours from your rug and will leave it looking much newer, brighter and prettier than ever before. After just one of our SW10 cleans you will see great differences between the before and after appearance of your rugs.
Give Us a Call and Book the Best Rug Cleaning in Chelsea


The great thing about our SW3 rug cleans is that they only need to be done every now and again. By hiring our SW10 rug cleaners, you will be able to enjoy a cleaner, brighter and fresher rug for longer. To enquire about our services or to book your clean with Chelsea Cleaners today simply call 020 3397 9085 now.